I'm still here. Taking it easy. I am preparing a massive "what are we doing in Paris" post complete with lots of pictures.
In preparation for Paris, though, I did sew up these cute little shoe bags. I saw a tutorial on how to make them quite a while ago (maybe more than a year ago) and just never did make them. Usually I only take 1 or 2 pairs of shoes with me when we travel. But this is Paris! And we will be eating some nice dinners out and I want to wear cute shoes.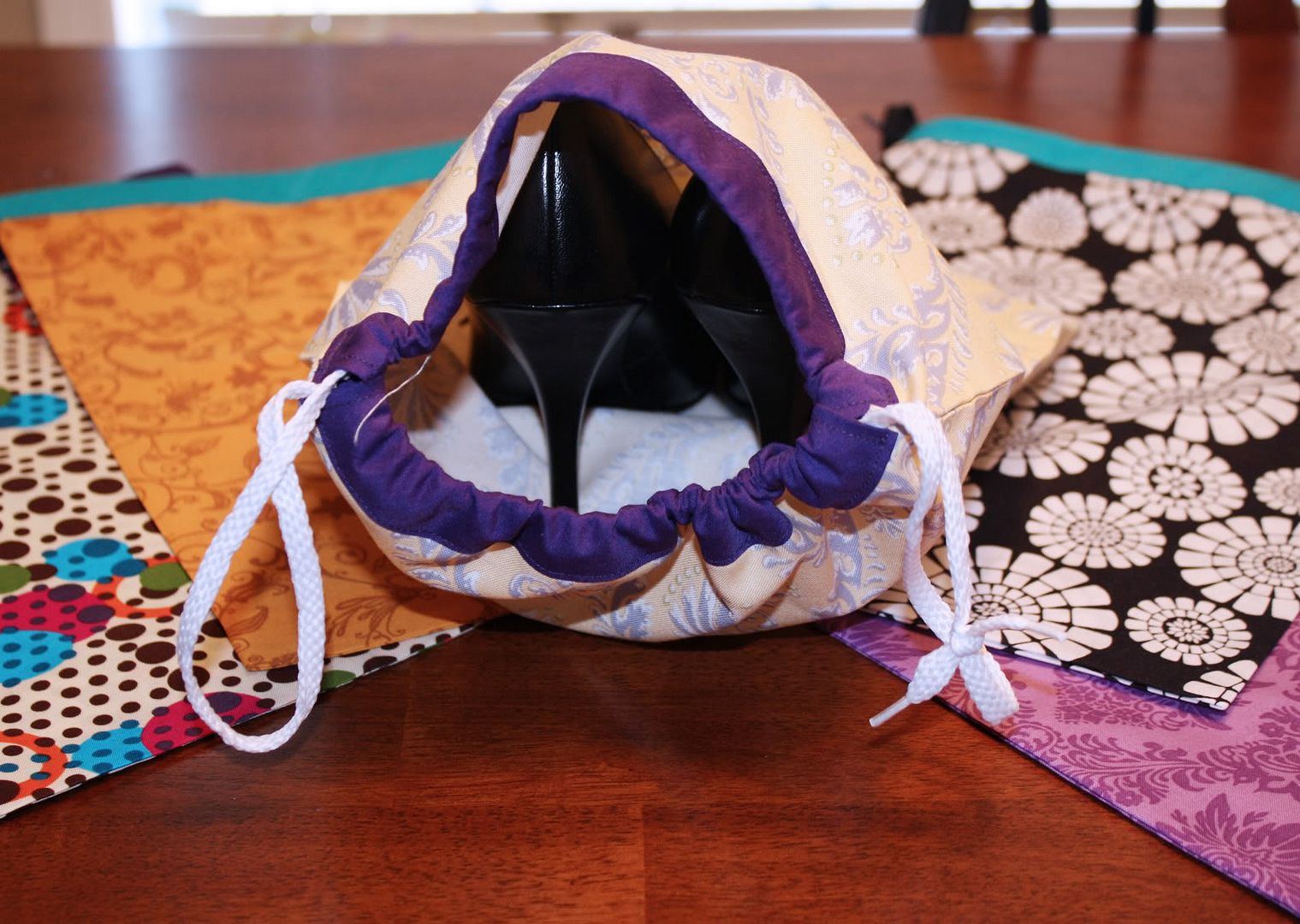 I used quilter's fat fabric quarters, bias tape and shoe laces as the drawstrings. In all, five bags only cost me $6. My shoes will travel in the height of luxury!