(Disclaimer: I'm about to do some major whining. I am very well aware of the fact that I'm probably going to sound like a Class A b!tch. I'm
very happy for my pregnant friends; I am very, very unhappy for me.)
And then there was one.

It's official. I'm the last one of my little IF club that is not a mother.* While over-the-moon happy for my friend who got a fantastic first Beta yesterday, I couldn't help but feel overwhelmingly sad that I am the last non-mother of the group.

Yes, it's incredibly selfish of me, but I didn't want to be the last. Never dreamed I would be. On the surface and before we had my husband tested, I had the fewest problems. Of course, my husband's dx brought on a whole new onslaught of problems and setbacks. It's not that I wanted any one to be last, I just didn't want it to be me.

I feel horrible even saying that, but I think if we were all honest, each one of us would say the same thing. No one wants to be "that girl."

I want to cry, but I haven't let the tears roll. What use would crying do? It would just be me letting myself indulge in this complete selfishness that is probably magnified by the hormones that come just prior to AF. In some ways, I think it would be a little easier to bear if AF had already shown up, because I could delude myself into believing that *this* would be my cycle.

Right now, still stuck in month 18, I can't see that possibility yet. We have to cross the "when will AF finally get here" bridge, before we can navigate, "Clom!d land" again.

The sadness of it all sneaks up on me sometimes. And today, I feel more alone in this journey than I have ever felt before.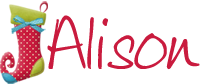 *In full disclosure, one of the other girls has an angel now, and won't be counting down her gestation. But she is a mother. The grass is certainly not greener, and she is in my thoughts and prayers still as she grieves.